Artemis Days - Female Archers Only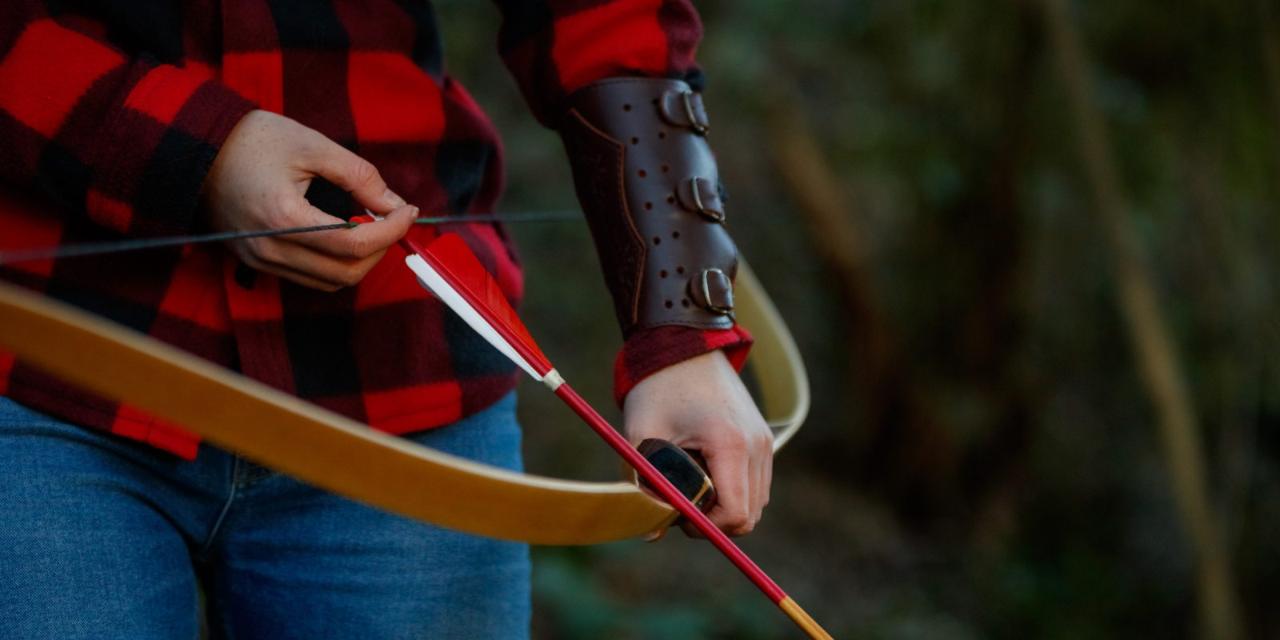 Duration: 3 Hours (approx.)
Location: Nelson, Nelson
"Artemis, in Greek religion, the goddess of wild animals, the hunt, and vegetation and of chastity and childbirth; she was identified by the Romans with Diana. Artemis was the daughter of Zeus and Leto and the twin sister of Apollo. Among the rural populace, Artemis was the favourite goddess."
Artemis Days by the Nelson Field Archery Club - Females Only - As Scheduled

From 12 years onwards.

Hunt wild foam beasts in the bush & explore your inner strength at our female only archery club days (open to non-club members, click here to read about our archery club: https://archerypark.nz/archery-club-nelson/ )
This is an archery event that requires you to have previous archery experience either from a previous visit, another archery club, or by having done one of our Archery Have A Go sessions ($35 p.P. each Sunday between 10am and 12.30pm, or by private booking) or our famous Dragon Hunt Experience. Expect this activity to take ca. 3 hours from start to finish.
Field Archery takes you out into the bush! You will require a good level of fitness as you will be walking 4kms on uneven terrain, steep, muddy and slippery in places.

Meeting time:

Please be at the practice range at 1pm, ready to go. At 1pm sharp groups of up to 4 archers will form to walk the 3D archery course. If you want to do a bit of warm up shooting you are welcome to arrive at 12.30pm.
If you need rental equipment please arrive at 12.30pm, gear hand out will close at 12.50pm.
Remember to go to the toilet at the Cafe before you walk over to the range

Packlist:
Wear sturdy shoes - tramping boots are best. You will be going for a hike through bush, forest and grass lands. It will be muddy and slippery in places - all year round! Open shoes, jandals (flip-flops) etc. are not allowed.

Dress appropriately for the weather.

Pack sunscreen and insect repellent.

Pack a snack and water.

Carry any allergy medications that you may need in emergencies for wasp stings etc.

Pack a 1st aid kit and a cellphone for emergencies

Put everything in a backpack so that you have your hands free for your bow and archery gear.
Terms and Conditions:
This is an unguided archery event - only volunteers look after the co-ordination.

You must understand and follow all safety rules as displayed (read up on them here:

https://archerypark.nz/3d-archery-range-self-guided-access/

- scroll down to the section "Important Safety Rules")

Never walk backwards in a 3D course, always follow the directions

Only shoot when safe to do so and the target is clear from people or animals

When looking for arrows leave a team member at the target to show following groups that they have to wait

Inspect carbon arrows doing the flex test when you have missed the target, or if it clashed with another arrow in the target

You must ensure you are fit and healthy enough to walk 4km in uneven terrain

You must ensure you have the right clothing and shoes - think tramping in the bush

If you are under 18 you must have parental approval to take part in this activity
Dear parents:
This activity is part of our regular archery club activities and takes place inside the Cable Bay Adventure Park on our dedicated field archery course. It is co-ordinated by female members of the archery club but it is expected that even the youngest participants know how to look after themselves. Artemis Day is designed to let women and young females enjoy a sport among themselves that is generally male dominated. Mums: If you feel like you should go with your kid please do so with bow and arrow in your hand - not in the role of a supervising guardian, but as a participating female leader. Dads: You're welcome at our normal club meetup, every last Saturday of the month - where also the whole family is welcome.

Enjoy your day, shoot straight and tell your friends!
The Archery Park Team